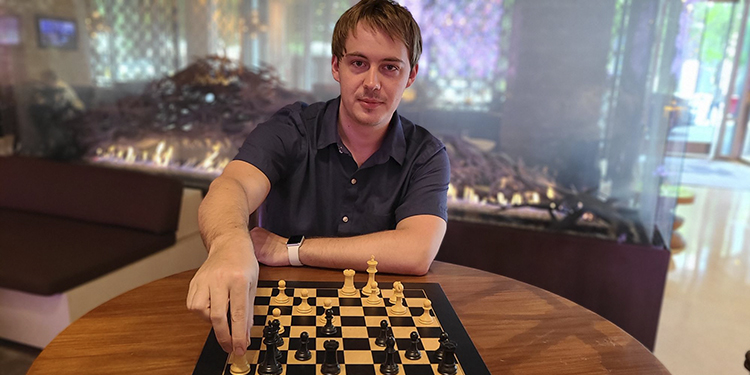 GM Andrey Stukopin
About me
In 2014, I became a Grandmaster and moved to Brownsville TX, United States. Six years later, I graduated with a Master's degree in Applied Mathematics from the University of Texas Rio Grande Valley. I enjoy playing dynamical and aggressive chess. However, I do know when it's time to stop and settle for a draw :) I have been extremely lucky to be the student of such extraordinary coaches as Vladimir Kantsyn, IM Eduard Khlian, IM Alexander Petrushin, GM Dmitry Kryakvin, GM Valery Chekhov, GM Sergey Arkhipov, IM Igor Yanvarjov and GM Bartek Macieja. I am grateful that our paths have crossed.
Teaching experience
I began coaching in January 2015. During that period of time I was coaching quite intensively, around 20 hours a week. My students were primarily from UTRGV's B and C teams which were comprised of many strong chess players, including WIM Aura Cristina Salazar (Colombia), WIM Daniela De La Parra Hurtado (Mexico), Simon Vasquez (USA), Oziel Juarez (USA) and Matthew Alexander Cohen (USA). During the period from Fall 2015 to Spring 2018 I coached at several schools in Rio Grande Valley, namely, Coakley Middle School, Treasure Hills Elementary School, Bonham Elementary School (all 3 are located in Harlingen, TX) as well as Pace High School (Brownsville, TX) where I got to meet and coach such talented chess players as William McNutt, Carlos De Leon and many more.
I resumed coaching in the summer of 2020 upon my graduation. Teaching has become my passion as I've been very privileged to meet many wonderful people and talented students (the list is just way too long) who are very passionate about chess.
.