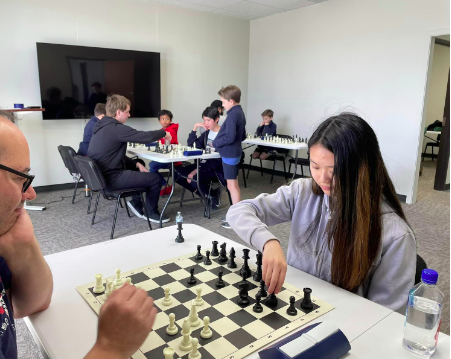 Want to improve your chess skills while having fun? Look no further!
Sign up today and become a master of chess through engaging games and interactive lessons with Grandmasters, International Masters, & Candidate Masters in our academy!
Our chess masters will provide the highest level of training for children and teens in Austin, Texas.
Summer Camp Dates
Camp 1: May 30 - June 3
Camp 2: June 5 - 9
Camp 3: June 12 - 16
Coaches
Grandmaster Kamil Dragun & International Master Yannick Kambrath
Daily Schedule
Drop-off: 8:30 - 9:00 am
Camp start: 9:00 am
Lunch break: 12:00 -1:00 pm
Camp resumes: 1:00 pm
Pick up: 4:00 - 4:30 pm
Location
7801 North Lamar Blvd, Suite A123 (Building A)
Austin, TX 78752
Weekly Fee
Day Pass Fee
$75.00 (send us an email at info@austin-chess.com if you choose to use this option)
Groups
Kids will be separated into two different groups:
Under 700 USCF (including unrated)

Above 700USCF
**NOTE: It is, however, required for the kids to know all the rules of chess and how each pieces move!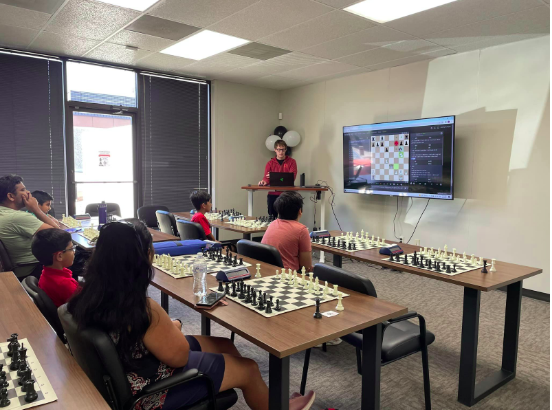 Food
Austin Grandmaster Chess Academy staff will provide light snacks and beverages during scheduled snack times. Students are encouraged to bring their own lunch.
**NOTE: Please email us at info@austin-chess.com with any food allergies and/or restrictions your child may have!
Cancellation Policy
A full refund, minus a $50 service fee, will be provided for all cancellation requests received 7 days prior to camp start date. No refunds are provided if the cancellation is not received a week prior to camp start date.